Hello all! Today we are revealing our top 5 picks for events coming up in London for Halloween that will both spook and entertain you! Here are our Halloween recommendations that simply can't be missed…
1.     Vauxhall Pleasure Gardens Fire Festival
 Friday 31st October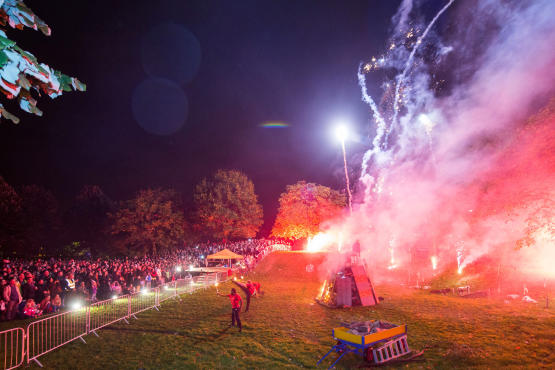 Original Source: Time Out London – www.timeout.com/london
More than 4,000 people turned up to Vauxhall's fiery spectacular last year, and this year's festivities promise to put on an impressive show once again. Once the bonfire's lit (6.30pm) the crowd will be treated to 'A Tale to Raise the Spirits', a rock opera packed with songs, dancers, fire performers and fireworks. Food, ale and mulled wine will be on sale all evening.
 This event is free and all are welcome! In the run up to the main event there will be some fantastic events at Tea House Theatre as part of the wider Fire Festival. Please find them on Facebook for details and tickets.
2.     Chills in the Chapel: Alfred Hitchcock's Psycho
 Friday 31st October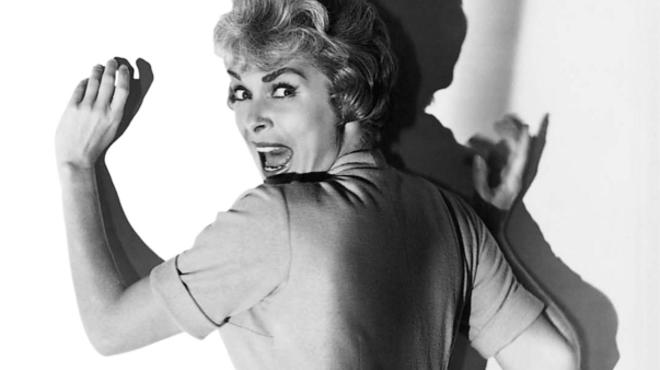 Original Source: Time Out London – www.timeout.com/london
What spookier place to spend Halloween than a Gothic-revival chapel? This film screening at the Union Chapel will be accompanied by a live performance of the classic score to make the whole thing even more terrifying, so better soothe those nerves with a creepy cocktail, or distract from the atmosphere with some fancy dress. The brave may like to stay for The Bates Motel Ball after the film.
Discounts for members are available, and all proceeds will go towards the redevelopment of the chapel's toilets, which apparently are 'rather frightening' themselves. Booking recommended.
3.     Boo at the Zoo at ZSL London Zoo, Regent's Park
 Saturday 25th October – Sunday 2nd November
Original Source: www.crawfishtales.com
There will be some spooky happenings between 25 October and 2 November at ZSL London Zoo, where the zoo will come creeping into life with Halloween-themed special events, animal demonstrations and hands-on activities. Visitors can also enjoy special Halloween versions of the zoo's popular animal talks, feeds and demonstrations. Boo at the Zoo will offer visitors a packed week of ghoulish animal treats that will see them howling with delight as they get up close and personal with mighty owls, enter the Black Widow's Lair and face a mystery feely-box challenge.
 Putting on an extra brave face, visitors will travel through hair-raising activity stops, meeting rats, bats, spiders and owls, using their Boo at the Zoo activity passport to gain stamps. On their journeys visitors can stop by the Zoo's Victorian Grim Curiosity Shoppe, full of creepy and eccentric objects from the Zoological Society of London's historical collections, and join in with fun spells with a surprise reptilian guest.
4.     Ghostly Tours & Ghoulish Supper
 Thursday 30th & Friday 31st October
Original Source: www.sheerluxe.com
Hear some terrifying tales of the Old Royal Naval College's spooky history on this special lantern-lit tour for Halloween. Explore areas of the historic site not usually open to the public, on the most terrifying night of the year. Those brave enough to stick around after all the haunting stories will be rewarded with dinner and a glass of wine in the stunning early eighteenth century Painted Hall.
Halloween Menu: Main – Ghoulish chicken goulash served with rice and pumpkin, spinach and parmesan salad. Dessert – Blood red orange posset.
Dressing up will be very much encouraged and for more information or to book tickets call 020 8269 4799.
5.     The Mexican Death Disco
 Friday 31st October & Saturday 1st November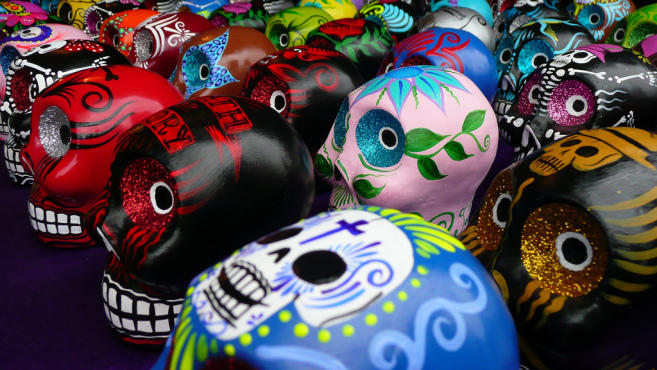 Original Source: Time Out London – www.timeout.com/london
Ease your way into the Mexican underworld by way of Hackney Wick this Halloween. This truly spooky night promises not only top DJs going hell-for-leather behind the decks on an alter (including US house hero Chez Damier, crate-diggers Dungeon Meat – aka DJs Brawther and Tristan Da Chuna – and Fritz Wentink) but also various weird and wonderful areas in which to lose yourself and start your journey to the spiritual afterlife! Demons shall be exorcised in the courtyard to ensure safe passing to the other side and there's even Room 101 for those brave/foolish enough to seek it out.
Expect giant piñatas and 'spectacular happenings' throughout the night, say organisers. You really should put in some fancy dress effort for this one, so get your best Day of the Dead outfit together (as in the Mexican festival, not the film), complete with facepaint or mask, a sombrero and a sparkler, apparently. Chez Damier will hand out a prize for the best costume.