Hi all! This week we've decided to talk you through our favourite Bonfire Night & Fireworks events across London. Wherever you're living  in London we have a fantastic suggestion for firework-based frivolity for you over the coming couple of weeks! If you're out of ideas for what to do then check out our hand-picked events below to make sure your Bonfire Night goes out with a bang!
Central London: Lord Mayor's Show & Fireworks (Waterloo/Blackfriars)
5.15pm on Saturday 8th November
The Lord Mayor's Show is one of London's most spectacular annual displays, with the best views found between the Waterloo and Blackfriars bridges, either on Victoria Embankment or on the South Bank. The display will mark the beginning of a new mayoral year, London's newly confirmed Lord Mayor will launch a splendid fireworks display over the river. There will also be marching bands leading up to the display and is a fantastic atmosphere for all involved. The event usually brings around half a million people down to watch it and will be sure to entertain you if you are looking for Bonfire Night plans!
North London: Alexandra Palace Fireworks Festival
7.30pm on Saturday 1st November
The Alexandra Palace Fireworks have returned following a four-year hiatus. With incredible background views, the impressive firework display won't fail to impress! Entry also includes funfair rides and other such entertainment, with street food and a craft beer village. Discounted tickets for the indoor ice rink can be purchased when booking, too. For those that can start early and fancy a drink or two, there will also be a German Bier Festival taking place in Alexandra Palace's Great Hall (3pm – 11pm). Lederhosen are not compulsory but definitely encouraged! Bier Festival tickets include access to the South Terrace for a superb view of the fireworks! You can book tickets here.
South London: Blackheath Fireworks (Shooters Hill Road)
8pm on Saturday 1st November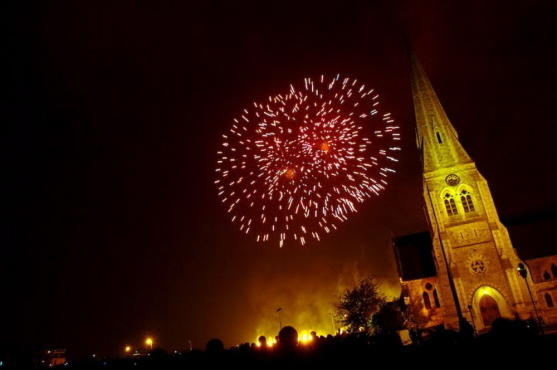 The Blackheath Fireworks night is one of the city's few major displays that remain free to attend, so it's no wonder as many as 100,000 people turn up each year. Though Lewisham Council are happy to treat us to it, donations towards the costs of running the event are welcomed, with collections on the night should you forget to donate online. The display kicks off at 8pm, but the event also features a funfair (from 4pm) and food and drink stalls (from 6pm). It's free and is one of the biggest fireworks displays in the South London so don't miss out on this fantastic event!
East London: Hackney Firework Display (Clissold Park)
5pm on Saturday 8th November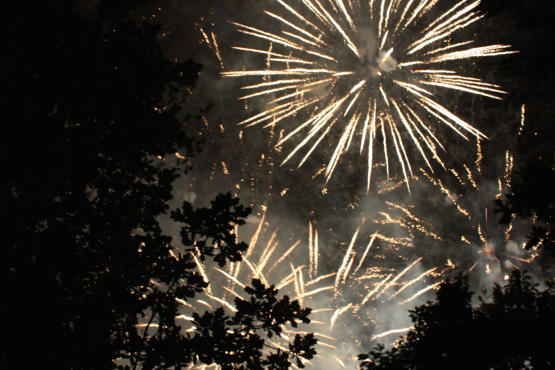 There hasn't been a public fireworks display in the borough of Hackney for over a decade, so this evening of pyrotechnics in Clissold Park should be a real treat for local residents. The display itself will be set to music, and experts have specially chosen the fireworks that will not cause any distress to the animals that live in the park. Fire-walkers, an aerialist and illuminated stilt-walkers will add to the fun, and there'll be food and drink stalls on site. The Hackney Fireworks will be like no other Bonfire Night event  in the London area as it will be accompanied by some awesome tunes and a mini circus! This really will be one of the most original and exciting events this November so make sure you reserve your tickets from Hackney Empire!
West London: Richmond Family Fireworks (Richmond Athletic Ground)
6pm on Sunday 2nd November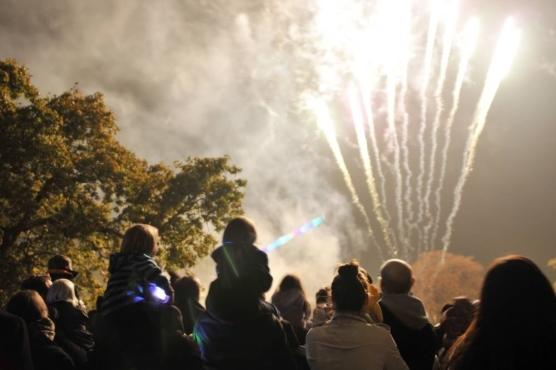 This family-friendly event is the biggest in the borough and its fireworks display will be choreographed to Michael Jackson's greatest hits this year, so the crowds can moonwalk while they watch! They'll also have a bonfire, sparklers, live entertainment and a funfair, with mulled wine and hot food to warm up with. Head down to Richmond Athletic Ground this Sunday so as to not miss out on all the fun and frivolity!
(Images courtesy of Time Out London).